Meet the Experts
QuoteInspector.com's expert team focuses on ensuring our content and services uphold the highest standards of integrity. Our dedicated team also manages our extensive writing network, which ensures that the information you receive is accurate, evidence based, current, and trustworthy.
A team of car insurance experts reviews our content, ensuring that existing and new content is accurate so you can make the best decisions about your car insurance.
We strive to be your most trusted partner in pursuing the right car insurance.
---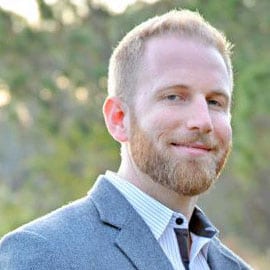 Joel Ohman, Founder, CFP®
Joel Ohman is the CEO of a private equity backed digital media company. He is a CERTIFIED FINANCIAL PLANNER™, author, angel investor, and serial entrepreneur who loves creating new things, whether books or businesses. He has also previously served as the founder and resident CFP® of a national insurance agency, Real Time Health Quotes. He has an MBA from the University of South Florida.
Joel has been mentioned as an insurance expert in many different online and print publications including AOL, Business Insider, idrivesafely, Reader's Digest, Inc.com, Carvana, MarketWatch, Forbes, OppLoans, Yahoo!, TheStreet, and NYPost to name a few.
---
Jeffrey Johnson, Insurance Attorney & Legal Expert
Jeffrey Johnson is a legal writer with a focus on personal injury. He has worked on personal injury and sovereign immunity litigation in addition to experience in family, estate, and criminal law. He earned a J.D. from the University of Baltimore and has appeared on legaladvice.com, themanifest.com, and vice.com.
---
Brianna McDaniel, Research Managing Editor with 12 Years Insurance Experience
Brianna McDaniel is the Managing Editor of Research and has over 12 years of experience in both domestic and international insurance.
---
Chris Harrigan, Data Visualization & Insurance Expert
Chris Harrigan has an economy degree from Limestone College and an MBA from Clemson University. He previously managed auto insurance claims for Enterprise Rent-A-Car. Currently, he is using his business and insurance expertise to provide insurance data analysis and visualizations to enhance the user experience.