About
We Make It Easy
Deciding which car insurance is best for you can be a difficult decision.
Drivers make better buying decisions when they can visualize car insurance rates based on different risk factors and coverage options. We help answer questions like:
How much can you save by raising deductibles?
What will happen to your rates after a speeding ticket or accident?
How much more does it cost to insure a teenage driver?
When is a good time to drop full coverage?
What is the cost difference between different liability limits?
Plus many more topics
Find information for your specific vehicle make and model, or read about car insurance topics specific to your state. The Frequently Asked Questions page is also a great place to start learning more about car insurance.
If you're already an auto insurance guru, and finding the cheapest car insurance is your goal, we can help you compare rates from some of the best auto insurance companies in America.
Answers to Your Car Insurance Questions
You have questions and we have answers. Find information about some of the most common questions consumers ask about auto insurance like if a speeding ticket will raise your rates or if flood damage is covered.
Meet the Experts
QuoteInspector.com's expert team focuses on ensuring our content and services uphold the highest standards of integrity. Our dedicated team also manages our extensive writing network, which guarantees the information you receive is accurate, evidence-based, current, and trustworthy.
A team of car insurance experts reviews our content, ensuring that existing and new content is accurate so you can make the best decisions about your car insurance.
We strive to be your most trusted partner in pursuing the right car insurance.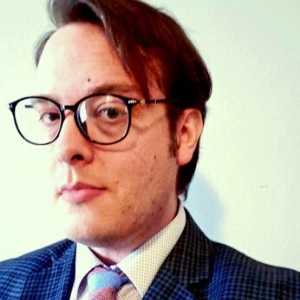 Jeffrey Johnson, Insurance Lawyer
Jeffrey Johnson graduated summa cum laude from the University of Baltimore School of Law and has worked in legal offices and nonprofits in Maryland, Texas, and North Carolina. He has also earned an MFA in screenwriting from Chapman University and worked in film, education, and publishing. His professional writing has appeared on sites like The Manifest and Vice, and he is the author of a novel and several scripts that were adapted into short films. In his spare time, Jeffrey makes as much as he can from scratch, travels, and spends time with his enormous extended family.
Rachel Bodine, Feature Writer
Rachel Bodine graduated from college with a BA in English. She has since worked as a Feature Writer in the insurance industry and gained a deep knowledge of state and countrywide insurance laws and rates. Her research and writing focus on helping readers understand their insurance coverage and how to find savings. Her expert advice on insurance has been featured on sites like PhotoEnforced, AllWomensTalk, and AutoGespot.
D. Gilson, PhD, Professor & Published Author
D. Gilson is a writer and author of essays, poetry, and scholarship that explore the relationship between popular culture, literature, sexuality, and memoir. His latest book is Jesus Freak, with Will Stockton, part of Bloomsbury's 33 1/3 Series. His other books include I Will Say This Exactly One Time and Crush. His first chapbook, Catch & Release, won the 2012 Robin Becker Prize from Seven Kitchens. His second chapbook, Brit Lit, a series of poems on Saint Britney Spears, is available from Sibling Rivalry Press. D. is the editor of Lunch and lives in the Missouri Ozarks.
Sara Routhier, Director of Outreach
Sara Routhier, Managing Editor of Features and Outreach, has professional experience as an educator, SEO specialist, and content marketer. She has over five years of experience in the insurance industry. As a researcher, data nerd, writer, and editor she strives to curate educational, enlightening articles that provide you with the must-know facts and best-kept secrets within the overwhelming world of insurance.
Her work has been featured on: CBS, Denver Post, DriversEd, ESPN, Finance101, Finder, FOX5, Legal Advice, MSN, PrettyMotors, SeattleTimes, StarTribune, USA Today, WalletHub, Yahoo Finance, and the Zebra.
Press Box
For Our Media Friends
Our team loves partnering with media members to craft engaging stories with compelling visuals, data, and expert information.
If you're a media member and would like to talk, please contact us. We'll respond in a time sensitive manner so that you can meet your publication deadlines.
There's No One Size Fits All
Not all insurance policies are the same, just like not all vehicles are the same. Our auto insurance buying guides allow you to learn great cost savings tips and take advantage of discounts you may not even know exist.
Editorial Integrity
We expect all writers and editors at QuoteInspector.com to comply with these guidelines when creating content. Writers are responsible for the accuracy of their work. Confirming information and double-checking facts are of the utmost importance.
Our writing and editorial team will not accept any payment of any kind in exchange for positive content or reviews of a company or vehicle. We write what we know. We take pride in creating honest content.
Our team has over 60 years of experience in the insurance industry. There will be information we don't know or is up for debate, and we will be open about that.
As our goal is to produce consistent, professional content, our writing team takes care to use fair language in all of our work.
Read Our Complete Editorial Guidelines
How to Contact
Here's how you can contact us.
By Mail:
113 Cherry Street, #37960
Seattle, Washington 98104-2205
Speak to a live agent and get insurance quotes:
(888) 449-5485
Reach us via email on our Contact page below:
Visit our Contact Page
Careers
QuoteInspector.com is growing and always looking for the right people who are passionate about helping others cut through the confusion of finding the right auto insurance.
Additional Resources: