Find Cheaper High-Risk Car Insurance Rates in 2023
Enter your Car Insurance Coverage FAQs zip code below to view companies that have cheap auto insurance rates.
UPDATED: Jun 8, 2023
It's all about you. We want to help you make the right coverage choices.
Advertiser Disclosure: We strive to help you make confident car insurance decisions. Comparison shopping should be easy. We are not affiliated with any one car insurance provider and cannot guarantee quotes from any single provider.
Our insurance industry partnerships don't influence our content. Our opinions are our own. To compare quotes from many different companies please enter your ZIP code on this page to use the free quote tool. The more quotes you compare, the more chances to save.
Editorial Guidelines: We are a free online resource for anyone interested in learning more about auto insurance. Our goal is to be an objective, third-party resource for everything auto insurance related. We update our site regularly, and all content is reviewed by auto insurance experts.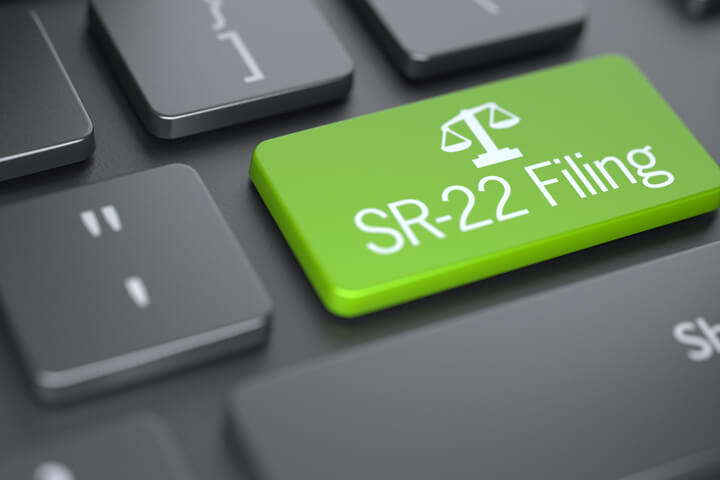 High risk car insurance is a classification that groups a lot of drivers into a slightly inaccurately-titled group. We prefer the term 'non-standard' to 'high risk', as many of the drivers who fall into this category may have great driving records and not really pose any more risk than any other driver.
Some examples of drivers who may be considered non-standard or high risk are:
Have multiple MVR violations or at-fault accidents
Have DUI or DWI convictions
Have bad credit or allowed their prior coverage to lapse
Are licensed to drive in a foreign country
Are elderly or are a newly licensed driver
Insuring a high performance or expensive vehicle
What Companies Sell High Risk Car Insurance?
Some of the major car insurance companies will insure non-standard drivers, while others will not. And some own subsidiaries that specialize in insuring these types of risks that are will not be able to find coverage in the standard market.
Geico has a separate company called Geico Casualty that specialized in writing non-standard business. Nationwide owns a company called Titan, which also focuses on insuring higher-risk policyholders. Farmers Insurance owns a subsidiary called Bristol West, which is the non-standard arm of their company.
Companies like Dairyland, Direct General, The General, and Safe Auto specialize in writing high risk auto insurance policies and are the larger companies in this niche.
Some companies like State Farm and Allstate may offer coverage for high risk drivers, but the policy rates are high compared to the specialty writers.

Free Auto Insurance Comparison
Enter your zip code below to view companies that have cheap auto insurance rates.
Secured with SHA-256 Encryption
What is a SR-22 or FR-44?
A SR-22 is simply a filing required by either a court or your state that proves you have liability insurance. A FR-44 is the same as a SR-22, but used in the states of Florida and Virginia and it has slightly higher financial requirements than a SR-22.
Instances where a SR-22 may be required:
Conviction for DUI, reckless driving, or other serious violation
Having an at-fault accident without car insurance
Too many violations in a specific time period
Driving on a revoked or suspended drivers license
Being convicted of driving without a license or without insurance
A SR-22 is not insurance, but rather just a form that is filed by your insurance company that fulfills the financial responsibility requirement mandated by your state or ordered by a court.
How Much Does a SR-22 Cost?
There is a filing fee that your insurance company will charge, and you may also see your rates increase slightly due to the SR-22 filing. But more than the SR-22 itself, whatever you were convicted of to require the SR-22 will have more impact on your rates.
Driving on a suspended license, DUI, or multiple violations will cause a significant rise in car insurance rates.
Will I Always Need High Risk Insurance?
Probably not. There is a reason you do not qualify for standard coverage, and as long as you do not have additional violations and satisfy any financial responsibility requirements, you shouldn't be required to buy high-risk insurance for more than three years.
Once you can obtain coverage from the standard or preferred market, your rates will decrease and you will no longer be penalized by having to buy from a non-standard carrier.
Use our FREE quote tool to compare insurance rates now!
Frequently Asked Questions
What is high-risk car insurance?
High-risk car insurance is a type of auto insurance specifically designed for drivers who are considered to be at a higher risk of getting into accidents or making claims. This risk can be due to factors such as a history of traffic violations, previous accidents, a poor credit score, or being a new or inexperienced driver.
Why is high-risk car insurance more expensive?
High-risk car insurance tends to be more expensive because insurance companies consider high-risk drivers more likely to file claims and incur costs. To offset this risk, insurance providers typically charge higher premiums for high-risk policies.
How can I find cheaper high-risk car insurance?
While high-risk car insurance may be generally more expensive, there are several strategies you can employ to potentially find more affordable coverage:
Shop around: Obtain quotes from multiple insurance providers to compare rates and find the most competitive prices for high-risk car insurance.
Improve your driving record: Maintain a clean driving record over time by avoiding traffic violations and accidents. Some insurance companies may offer lower rates to drivers who demonstrate improved behavior.
Take a defensive driving course: Completing a defensive driving course can not only help you become a safer driver but may also qualify you for a discount on your insurance premiums.
Increase deductibles: By opting for a higher deductible, you can lower your insurance premiums. However, make sure you can comfortably afford the deductible in case you need to make a claim.
Seek out discounts: Inquire about any available discounts for high-risk drivers. Some insurers offer discounts for installing safety devices in your car, bundling multiple policies, or maintaining a good credit score.
Is it possible to switch to regular car insurance from high-risk car insurance?
Yes, it is possible to transition from high-risk car insurance to a regular car insurance policy over time. By consistently practicing safe driving habits, maintaining a clean driving record, and improving your credit score, you can reduce your risk profile. This improvement can allow you to qualify for standard or lower-risk auto insurance options with potentially lower premiums.
Can I remove high-risk designation from my car insurance policy?
The high-risk designation is typically assigned based on your driving history and other risk factors. It cannot be immediately removed or erased from your insurance policy. However, by following the steps mentioned earlier, such as improving your driving record and maintaining responsible behavior, you can gradually lower your risk profile and become eligible for more favorable insurance options in the future.
Frequently Asked Questions
Popular Rate Quotes
Compare Rates and Save
Find companies with the cheapest rates in your area