Will Car Insurance Cover a Cell Phone Stolen from my Car?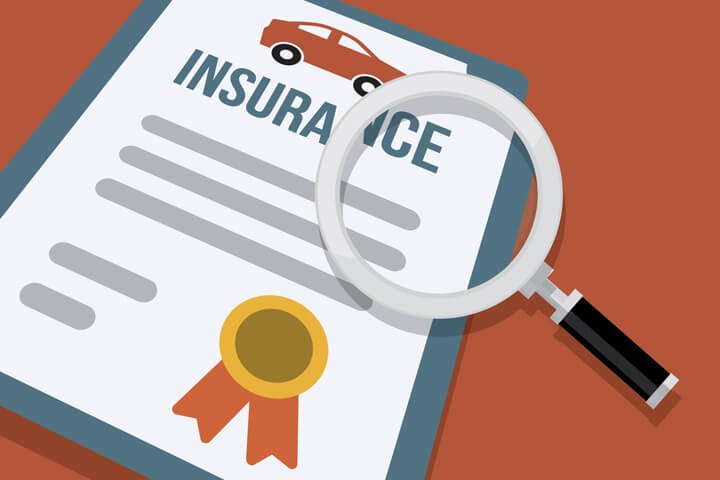 It happens quite frequently: you forgot to lock your car doors, and now you have to find out if that over-priced car insurance policy covers theft of your cell phone. Auto insurance claims like this example are common, but whether or not it is a covered claim requires us to read into the policy.
To have a more thorough explantion, we simply look at the language inside the policy and read what is covered and what is specifically excluded. Often insurance policies appear to provide coverage at first glance, but if you do not read the exclusions, you might be mistaken that the claim is covered.
Normally, policies begin with the 'Declarations' page, which oulines all the drivers, vehicles, deductibles, and liability limits you have on your policy. The 'dec' page contains the information needed to establish if you have a valid claim.
You first need to check if the vehicle your phone was stoled from has comprehensive coverage. If coverage is in place, you will find the deductible that you will have to pay first and a line item charge for the premium. If your policy did not list that specific coverage, it's highly likely the damages will not be covered, but we do recommend you confirm this with your company or agent.
Are You Paying Too Much for Car Insurance?
If you confirmed you do in fact have coverage, we will now go into the policy to see if you have an insured claim or not.
ISO is a standard auto policy form used by a lot of companies, and in it, there is a number of sections that go into detail about who is covered, what is covered, and what is excluded. In this claim situation, the first thing to look at is if this type of loss is actually covered, then read a little more to find out if the loss is actually excluded.
Since your phone getting stolen from your car would fall under the comprehensive coverage or 'other than collision', we will examine the Part D section in the policy, which contains the insuring agreement for damage to your auto. The first sentence of the insuring agreement is:
We will pay for direct and accidental loss to "your covered auto" or any "non-owned auto", including their equipment, minus any applicable deductible shown in the Declarations.
So far so good, as we do have a direct loss, you did not purposefully steal your own phone, and we already determined that the vehicle has comprehensive coverage.
The second section of Part D defines the difference between collision claims and a claim that would fall under 'other than collision'. The section says:
"Collision" means the upset of "your covered auto" or a "non-owned auto" or their impact with another vehicle or object.
Loss caused by the following is considered other than "collision":
Missiles or falling objects
Fire
Theft or larceny
Explosion or earthquake
Windstorm
Hail, water or flood
Malicious mischief or vandalism
Riot or civil commotion
Contact with bird or animal
Breakage of glass
Coverage #3, "Theft or larceny", is the loss hazard that makes sense for a cell phone that was stolen from your vehicle. So it appears that the insurance company is on the hook to replace the phone, right?
Not so fast my friend.
We still need to read beyond the perils that ARE covered and read the exclusions to find out exactly what is NOT covered. In the ISO personal auto policy, Section 4 of the Exclusions state:
We will not pay for:
Loss to any electronic equipment that reproduces, receives or transmits audio, visual or data signals. This includes but is not limited to:
Radios and stereos
Tape decks
Compact disk systems
Navigation systems
Internet access systems
Personal computers
Video entertainment systems
Telephones
Televisions
Two-way mobile radios
Scanners
Citizens band radios
So there you have it. While the loss of the phone appeared to be a valid claim initially, the exclusions section went and pulled the rug out from under us. So the company would in fact deny the claim and you would have no recourse through your car insurance policy.
Even if coverage was provided, the loss would be subject to the deductible. So maybe it was a used iPhone that was only valued at $400, and if your deductible was $500, insurance would not have paid anyway. But with new phones costing $700-800 and even the new iPhone is over $1,000, those would have paid something after the deductible was satisfied.
Insurance companies will not pay to replace personal items like phones and computers when they are stolen from a vehicle. But if you have a homeowners or renters policy, those do provide some coverage for off-premise personal effects. But again, those policies would also have a deductible that would have to be paid before coverage would kick in.
It's important to note that your policy may have slightly different wording than the example above, so you need to be sure you read your own policy. Some companies offer special coverages as part of their standard policy, so just because the ISO policy form would deny coverage, your company may be different.
Find the Cheapest Quotes in Your Area
Get multiple rate quotes instantly and find your cheapest rate