Geico vs Progressive: Which Car Insurance is Better?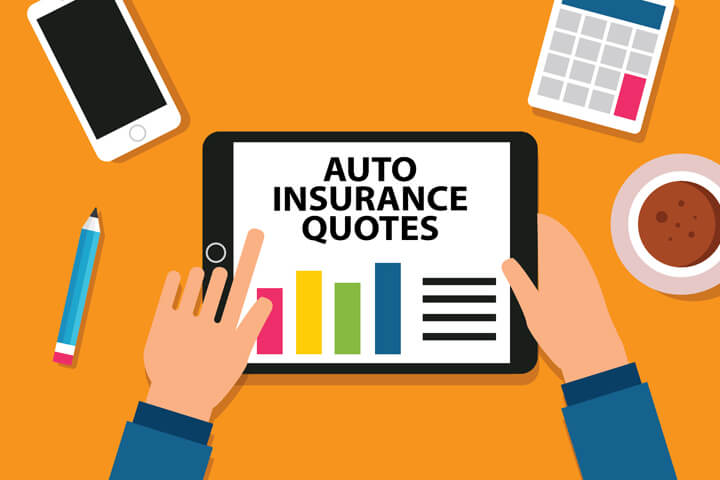 Everyone knows that Geico and Progressive are the two largest online insurance companies in the U.S. But what makes one better than the other? Let's compare and contrast both companies and see if one floats to the top.
Geico vs Progressive: Coverages and Ratings
The table below compares industry ratings for value, claims service, and customer service, as well as some of the optional coverages offered by both Geico and Progressive.
Geico vs Progressive
Geico
Progressive
Total rating
87.8/100
90.1/100
Value for Price
79/100
88/100
Claims Rank
95/100
83/100
Client Services
89/100
94/100
Market share percentage
11.4%
8.8%
Customer recommendation
87%
88%
Mechanical breakdown insurance
Yes
Yes
Usage-based insurance
No
Yes
Accident forgiveness
Yes
Yes
Rideshare coverage
Yes
Yes
New car replacement insurance
No
No
Roadside assistance
Yes
Yes
Where you can buy
Can buy online or use a Geico agent
Online or from independent agents
Number of agents
150+
30,000+
Compare Prices Go
Geico vs Progressive: Which offers better discounts?
Everyone likes discounts, especially when talking about car insurance. Geico and Progressive both offer a good selection of discounts to help you save money, and the list below shows some of the discounts that are available with each company.
Geico vs Progressive: Auto Insurance Discounts
Discount
Geico
Progressive
Bundle discount
Yes
Yes
Multi-vehicle
Yes
Yes
Anti-theft
Yes
Yes
Anti-lock brakes
Yes
No
Air bags
Yes
No
New vehicle
Yes
No
Accident-free
Yes
Yes
Defensive driver training
Yes
Yes
Military
Yes
Yes
Affinity/occupation
No
No
Pay in full
No
Yes
Automatic payment
No
Yes
Brand loyalty
Yes
Yes
Early sign-up
No
No
Smart student
Yes
Yes
Student away from home
Yes
Yes
Homeowner
No
Yes
Seat belt use
No
No
Online quote discount
No
Yes
Teenage driver
No
Yes
Compare Prices Go
Viewing the tables above, you can see that offerings are similar between both Geico and Progressive. If car insurance discounts are your thing, each company offers a slightly different choice of discounts, but discounts generally do not apply to your entire policy premium. Rather, they usually take a percentage off a specific coverage depending on the discount.
Online or a local insurance agent
Progressive differs a little bit from Geico in how they sell car insurance. Progressive not only sells online, but they also offer coverage through a network of independent agents. Geico has a small number of agents in relation to Progressive, but they have a larger online marketshare. So if you prefer to work with a local agent, stop in to your local independent agent and inquire if they offer Progressive as an option.
Is Geico or Progressive cheaper?
If the cheapest car insurance is your objective, then Geico may be the best choice. Out of the top five largest auto insurance companies, Geico was the cheapest at around $1,100 a year. Progressive was second at about $1,240 a year. Farmers, State Farm, and Allstate rounded out the top five at $1,250, $1,325, and $1,570, respectively.
Who has the best claims service?
If the best claims experience is your goal, it's pretty much a wash. Both Geico and Progressive lagged behind Allstate, Farmers, and State Farm when it came to customer satisfaction with their claim settlements.
Are both solid financially?
There are a lot of different ways to compare Geico and Progressive, but the two companies are so similar that you really cannot go wrong with either one. They are both solid financially, with good ratings with both A.M. Best and Standard & Poor's. So you will not have to worry about either one going insolvent and not being able to pay your claim.
How to compare rates
If you want the best auto insurance comparison, we recommend you not only compare Geico with Progressive, but include some independent agents and also exclusive agents like State Farm and Allstate in the mix. Each one has unique discounts and coverages that may lend themselves well to your personal risk profile.
Want Cheaper Car Insurance Rates?
Find the Cheapest Quotes in Your Area
Get multiple rate quotes instantly and find your cheapest rate