Which cars are the cheapest to insure?
Enter your Car Insurance Coverage FAQs zip code below to view companies that have cheap auto insurance rates.
UPDATED: Jul 10, 2023
It's all about you. We want to help you make the right coverage choices.
Advertiser Disclosure: We strive to help you make confident car insurance decisions. Comparison shopping should be easy. We are not affiliated with any one car insurance provider and cannot guarantee quotes from any single provider.
Our insurance industry partnerships don't influence our content. Our opinions are our own. To compare quotes from many different companies please enter your ZIP code on this page to use the free quote tool. The more quotes you compare, the more chances to save.
Editorial Guidelines: We are a free online resource for anyone interested in learning more about auto insurance. Our goal is to be an objective, third-party resource for everything auto insurance related. We update our site regularly, and all content is reviewed by auto insurance experts.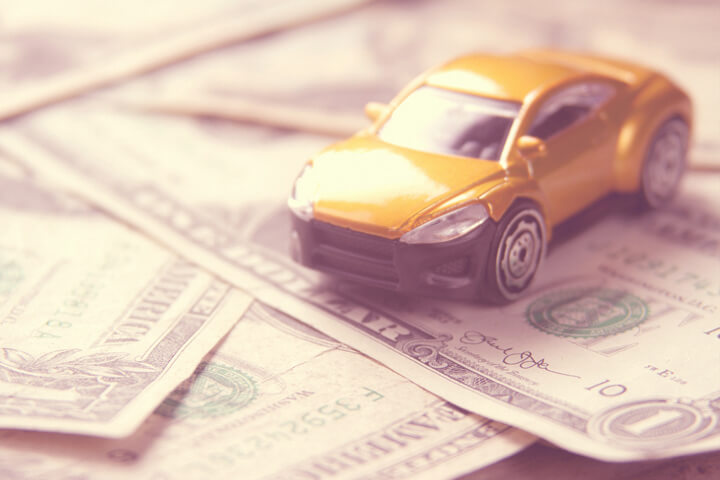 When buying a new or used vehicle, smart shoppers take the cost of insurance into consideration when determining their monthly car payment. Car insurance prices vary considerably based on factors like your driving record, your age, and especially the type of vehicle you are adding to your policy.
Pretty much everyone knows that buying a high performance or high value vehicle is going to cause pain when buying insurance. More horsepower and top end speed means a higher likelihood of having or causing an accident. Expensive vehicles not only cost more on the sticker, but also cost more to repair. Fancy paint jobs and expensive technology drives up the cost for auto body repairs, and this results in higher insurance rates.
We took the some of the top-selling vehicles in the U.S. and ranked them by estimated annual insurance cost. Rates can differ based on the trim level of vehicle you are purchasing, so the rates below are averaged across all trim levels for each model.
Cheapest Car Insurance Rates for Popular Vehicles

| Rank | Make and Model | Estimated Annual Premium |
| --- | --- | --- |
| 1 | Honda CR-V | $1,102 |
| 2 | Ford Escape | $1,132 |
| 3 | GMC Acadia | $1,252 |
| 4 | Toyota Prius | $1,264 |
| 5 | Honda Accord | $1,270 |
| 6 | Ford F-150 | $1,280 |
| 7 | Toyota RAV4 | $1,282 |
| 8 | Honda Pilot | $1,292 |
| 9 | Ford Focus | $1,318 |
| 10 | Toyota Corolla | $1,358 |
| 11 | Nissan Rogue | $1,370 |
| 12 | Hyundai Sonata | $1,382 |
| 13 | Toyota Camry | $1,388 |
| 14 | Nissan Altima | $1,402 |
| 15 | Kia Optima | $1,410 |
| 16 | GMC Sierra | $1,414 |
| 17 | Chevy Silverado | $1,440 |
| 18 | Ford Fusion | $1,444 |
| 19 | Dodge Ram Pickup | $1,480 |
| 20 | Honda Civic | $1,490 |
Rates figured for 40-year-old driver with a clean driving record and full coverage with $500 deductibles
Free Auto Insurance Comparison
Enter your zip code below to view companies that have cheap auto insurance rates.
Secured with SHA-256 Encryption
Cheapest Vehicle to Insure: Honda CR-V
The Honda CR-V is a small SUV with starting price tag of $24,150. The CR-V has great IIHS crash test ratings across the board with a superior rating for front crash protection as well.
Insurance losses on CR-V models is average or better for all insurance coverages, with very good Highway Loss Data Institute scores for collision, comprehensive, and bodily injury liability.
Any of the vehicles on the list above are going to be solid choices when it comes to paying less for car insurance. They are all moderately priced with above average safety ratings and below-average cost to repair.
How to Save Money on Insurance When Buying a New Car
The cost of insurance should be a consideration for anyone shopping for a new or used vehicle, and the tips below can help you cut the cost of insurance on your next car.
Generally, the higher the cost of the vehicle, the more it will cost to insure
Higher performance vehicles are more expensive to insure due to the higher cost to repair and the increased likelihood of having an accident
Vehicles with advanced safety features like automatic braking, lane departure warning, and adaptive cruise control will tend to have cheaper insurance rates
If safety is a primary concern, check the IIHS vehicle rating for any car you're considering buying to see if it has acceptable crash test scores
Assemble a short list of vehicles you're interested in and get free car insurance quotes based on each model. Since rates are factored heavily based on your personal driving data, comparison shopping is the only way to know exactly how much you'll have to pay for coverage prior to purchasing the vehicle.
Case Studies: Cheapest Cars to Insure
Case Study 1: The Flooded Basement
John, a homeowner, experienced a major flood in his basement due to a burst pipe during a severe storm. The water damage was extensive, affecting the walls, flooring, and personal belongings.
Fortunately, John had comprehensive homeowner's insurance coverage that included water damage. He filed a claim with his insurance company and provided evidence of the damage, including photographs and a detailed inventory of the affected items.
The insurance company assessed the claim and approved the coverage. John received financial compensation to repair the basement, replace damaged items, and restore his home to its previous condition.
Case Study 2: The Stolen Vehicle
Sarah parked her car in a public parking lot while running errands. When she returned, she discovered that her vehicle had been stolen. She immediately reported the theft to the police and contacted her auto insurance company to file a claim.
Sarah had comprehensive coverage, which included theft protection. The insurance company initiated an investigation and worked closely with law enforcement to recover the stolen vehicle.
Unfortunately, the car was never found. However, Sarah's insurance policy provided coverage for stolen vehicles, and she received compensation for the loss. She used the funds to purchase a new car.
Case Study 3: The Workplace Accident
Michael was an employee at a manufacturing plant. One day, while operating heavy machinery, he suffered a severe hand injury. His employer had workers' compensation insurance to cover such incidents.
Michael reported the accident to his supervisor, who promptly filed a workers' compensation claim on his behalf. The insurance company conducted an investigation and verified the incident. As a result, Michael received medical treatment for his injury, including surgeries and rehabilitation.
The workers' compensation insurance also provided him with wage replacement benefits during his recovery period. Thanks to the insurance coverage, Michael was able to focus on his rehabilitation without worrying about medical expenses or lost income.
Case Study 4: The Travel Medical Emergency
Emily was on a vacation abroad when she suddenly fell ill and required immediate medical attention. She was admitted to a local hospital and diagnosed with a severe respiratory infection.
Emily had purchased travel insurance that included medical coverage for emergencies. She contacted her travel insurance provider and provided them with the necessary medical documents and receipts. The insurance company arranged for direct billing with the hospital to cover her medical expenses.
They also coordinated her transportation back home, including a medical escort, as she was unable to fly commercially due to her condition. Emily's travel insurance provided financial assistance and support throughout her medical emergency, ensuring she received the necessary care and safely returned home.
Frequently Asked Questions
Which cars are the cheapest to insure?
When it comes to car insurance, the cost of insurance can vary based on several factors, including the type of vehicle you own. Generally, vehicles with lower horsepower, good safety ratings, and lower repair costs tend to have cheaper insurance rates. The Honda CR-V is often considered one of the cheapest vehicles to insure due to its moderate price, good safety ratings, and average or better insurance losses across all coverages.
How can I save money on insurance when buying a new car?
If you're looking to save money on insurance when purchasing a new car, consider the following tips:
Choose a car with good safety ratings and lower repair costs.
Opt for higher deductibles on your insurance policy.
Bundle your car insurance with other policies, such as home insurance, for potential discounts.
Maintain a clean driving record to qualify for better insurance rates.
Inquire about available discounts from your insurance provider, such as safe driver discounts or multi-car discounts.
How can I compare auto insurance rates?
To compare auto insurance rates from different companies, you can use a free quote tool by entering your ZIP code. This tool allows you to receive quotes from multiple insurance providers, giving you a chance to compare rates and find the most affordable options.
Where can I find companies with cheap auto insurance rates?
By using a free quote comparison tool and entering your ZIP code, you can access a list of companies that offer cheap auto insurance rates in your area. This tool helps you compare rates from multiple insurers, increasing your chances of finding affordable options.
Frequently Asked Questions
Popular Rate Quotes
Compare Rates and Save
Find companies with the cheapest rates in your area