Why Did My Car Insurance Rates Increase? 2023
Enter your Car Insurance Coverage FAQs zip code below to view companies that have cheap auto insurance rates.
UPDATED: Jul 10, 2023
It's all about you. We want to help you make the right coverage choices.
Advertiser Disclosure: We strive to help you make confident car insurance decisions. Comparison shopping should be easy. We are not affiliated with any one car insurance provider and cannot guarantee quotes from any single provider.
Our insurance industry partnerships don't influence our content. Our opinions are our own. To compare quotes from many different companies please enter your ZIP code on this page to use the free quote tool. The more quotes you compare, the more chances to save.
Editorial Guidelines: We are a free online resource for anyone interested in learning more about auto insurance. Our goal is to be an objective, third-party resource for everything auto insurance related. We update our site regularly, and all content is reviewed by auto insurance experts.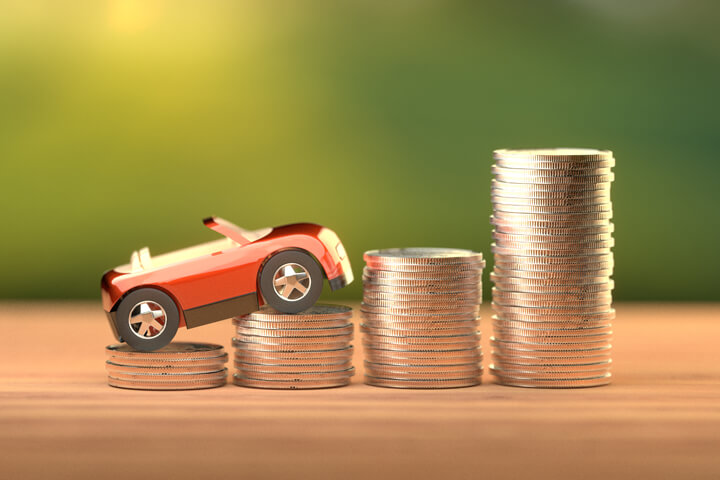 Car insurance prices are on the increase in the U.S. as most policyholders are being forced to pay higher rates due to a number of factors.
Some causes of expensive car insurance are completely avoidable, like getting speeding tickets or having at-fault accidents, but even good drivers are having to pay more to insure their vehicles.
Since 2012, insurance rates have seen a steady increase every year, with a total increase of nearly 22% over a five-year period. This outpaced the consumer price index (CPI) by almost 17%.
State Farm, GEICO, Allstate, and Progressive are the largest auto insurers in America, and out of those four, only GEICO and Progressive have managed to earn a profit since 2010. State Farm has struggled the most, with losses increasing 35% while premiums only increased 26% during that same period.
The combined loss ratio for the industry, which in it's simplest form is the amount of money paid out in claims and expenses compared to the premiums charged, was a whopping 107.1 in 2016. This means insurance companies paid out over 7% more in claims and expenses than they earned in policy premiums. 2017 results are not expected to be any better, as the first half of the year already had insurance companies showing large losses. A.M. Best forecasts a combined loss ratio of 106.9 for 2017.
The top ten largest insurance companies on average have not had a positive combined loss ratio (a value under 100) since 2010, when the average was 99.7%.

Free Auto Insurance Comparison
Enter your zip code below to view companies that have cheap auto insurance rates.
Secured with SHA-256 Encryption
What is Causing Higher Car Insurance Rates?
There are a number of factors that are contributing to more expensive auto insurance, and A.M. Best points out a number of factors that are the primary causes.
Increases in catastrophic losses due to weather. Floods, tornadoes, and hail have all taken their toll on car insurance rates, with insurance companies paying out more in comprehensive claims than they have in over a decade. Hurricane Irma in Florida and Harvey in Texas resulted in billions of dollars of catastrophic losses in the auto insurance market.
Increases in the severity of accidents. Since 2011, the severity of car accidents has been trending upwards, with 2016 having the highest number of fatalities since 2007. The cost of medical expenses is up 12% since 2012, and states with no-fault insurance laws and mandatory PIP coverage like Michigan, Florida, and New York have taken the hardest hit.
Increased frequency of accidents. Drivers are on the road more now that gas prices have decreased from historical highs. This alone is contributing to more accidents, but when you combine higher miles driven with more driver distractions, it results in significantly more auto accidents.
Higher vehicle repair costs. New models tend to be safer than older models, but with the increased safety features comes higher repair costs. The cost to repair sensors, cameras, LED lights, and other electronic components has caused the average repair bill to increase almost $300 in just five years.
Reduction in investment income. Insurance companies have traditionally relied on interest from investments to offset underwriting losses. With interest rates at historical lows, they no longer have that cushion to fall back on.
What to Expect Going Forward
The auto insurance industry is in a position where rates will continue to trend upward at an even more rapid pace than in the past. Until profits rise, insurance companies have no choice other than to pass the increased costs on to policyholders.
After the disasterous hurricane season of 2017, along with continued low investment returns, insurance companies will see another banner year for losses. Drivers will continue to see rate increases across the board, which is not good news for those who are trying to cut costs and save money.
How to Keep Car Insurance Rates Down
Despite the gloom and doom, there are some things that drivers can do to help keep their car insurance costs in check.
Drive safe and avoid any extra surcharges from violations or at-fault accidents
Consider raising your physical damage deductibles
Drop full coverage on older vehicles
Remove unnecessary add-on coverages
Take advantage of all possible discounts
Shop around once a year to find cheaper car insurance
Drivers have many options if their car insurance rates are getting too expensive. There are steps you can take to reduce the cost of your existing policy, or you can shop around and see if other companies offer better rates. Until insurance companies return to profitability, we will continue to see rate increases, and now is a great time to do a rate comparison to see if your current policy is overpriced compared to other companies.
Case Studies: Scenarios Illustrating Auto Insurance Rate Increases
Case Study 1: The Unfortunate Speedster
John, a 30-year-old driver with a clean driving record, recently received a speeding ticket for exceeding the limit on the highway. As a result, his car insurance rates skyrocketed. Despite being an otherwise responsible driver, this one incident led to an increase in his premiums.
This case study highlights how even a single traffic violation can have a significant impact on insurance costs.
Case Study 2: The Unfortunate Accident
Samantha, a cautious driver who has never been involved in an accident, recently found herself in a fender bender. Although she was not at fault, her insurance company had to cover the damages and medical expenses of the other party. As a result, Samantha's insurance rates increased, showcasing how accidents, regardless of fault, can lead to higher premiums.
Case Study 3: The Industry-Wide Struggle
Insurance companies have faced significant challenges in recent years due to a variety of factors. For instance, Company X, one of the largest insurers, experienced a 35% increase in losses while only raising premiums by 26% over a specific period.
This case study demonstrates how insurance companies' struggle to balance claims and expenses with premium income can contribute to rate increases.
Case Study 4: The Natural Disaster Effect
In 2017, a series of destructive hurricanes caused substantial damage across multiple states. Insurance companies faced enormous losses as they had to compensate policyholders for the extensive damages. These losses, coupled with low investment returns, resulted in a difficult financial situation for insurers.
As a consequence, drivers experienced rate increases as insurance companies aimed to recover their losses. This case study emphasizes the impact of natural disasters on insurance rates.
Paying Too Much for Car Insurance?
Frequently Asked Questions
Why did my car insurance rates increase?
Car insurance rates can increase due to various factors:
Personal factors: Changes in your driving record, credit score, or demographic information (age, marital status) can impact your rates.
Insurance company factors: Insurance providers may adjust rates based on their financial performance and profitability. Increased expenses or losses can result in rate increases.
Industry trends: Overall trends in the auto insurance industry, such as rising claim costs, increased fraud, or regulatory changes, can contribute to rate hikes.
What can I expect in terms of car insurance rates going forward?
The auto insurance industry is currently facing challenges that may result in continued rate increases. Factors such as losses from natural disasters, low investment returns, and overall profitability of insurance companies can contribute to higher rates. It's anticipated that drivers will continue to see rate increases in the near future.
How can I keep my car insurance rates down?
To potentially manage car insurance costs:
Maintain a clean driving record: Avoid accidents and traffic violations to qualify for better rates.
Evaluate coverage and deductibles: Find the right balance between affordability and protection by reviewing your insurance coverage and considering deductible adjustments.
Compare rates: Obtain quotes from multiple insurers to find the most competitive options.
Inquire about discounts: Ask your provider about available discounts, such as safe driving, policy bundling, or vehicle safety features.
How can I compare car insurance rates?
To compare car insurance rates from different companies, you can use a free quote tool by entering your ZIP code. This tool allows you to receive quotes from multiple insurance providers, making it easier to compare rates and find the most suitable and affordable option for your needs.
Frequently Asked Questions
Popular Rate Quotes
Compare Rates and Save
Find companies with the cheapest rates in your area